New York Wine Tour Transportation
NYC Wine Tour Transportation
Don't miss out on the opportunity to explore the hidden vineyard treasures of New York State. Contact us now to reserve your indulgent wine adventure and create memories that will age as beautifully as the finest vintage.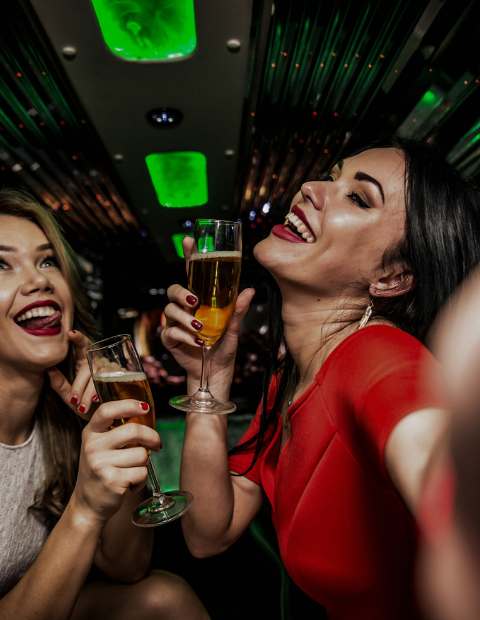 New York Wine Tour
Limousine Service
When it comes to wine, New York is a hidden gem waiting to be discovered. With picturesque vineyards, diverse wine regions, and a thriving wine culture, it's no wonder that wine enthusiasts are increasingly turning to New York for their next wine adventure. To elevate your wine tasting experience to a whole new level, Limo Rental NYC offers the perfect New York Wine Tour Limousine Service or Hourly Car Service.
Unveiling New York's Wine Regions
New York boasts multiple wine regions, each with its unique charm. From the Finger Lakes, known for its Rieslings, to the North Fork of Long Island, famous for its Merlots, there's a wine region to suit every palate. Exploring these regions reveals not only the beauty of New York's landscapes but also the craftsmanship of its winemakers.
The Limo Experience
Our New York Wine Tour Limousine Service isn't just about getting from one winery to another. It's about making the journey as delightful as the destinations.
Book Your New York Wine Tour Transportation Services with Limo Rental NYC for an Experience that Pairs Perfectly with Fine Wine.
Why Choose Limo Rental NYC for Your New York Wine Tour Transportation?
Here's why our New York wine tour transportation service is the perfect choice for your vineyard adventure:
Convenience: Our chauffeurs are well-acquainted with the wine regions, so you won't have to worry about navigation or finding your way around. They'll handle the logistics, ensuring a smooth and convenient tour.
Safety: Wine tasting is enjoyable, but it's essential to do it responsibly. With our chauffeur behind the wheel, you can relax and savor the wines without concern about driving.
Style and Comfort: Our luxurious limousines or New York Group Transportation provide a comfortable and stylish way to travel between wineries. Plus, you have ample space for those wine purchases.
Personalization: You can plan your wine tour exactly the way you want it. Whether you have specific wineries in mind or prefer to explore new ones, we can tailor the itinerary to your preferences.
The Perfect Wine Tour Experience
Our top-notch fleet includes various limousines, SUVs, and luxury sedans, allowing you to choose the vehicle that suits your group size and style. All our vehicles are well-maintained and equipped to provide the utmost comfort.
Booking Your Wine Tour Transportation NYC
Don't wait to book your New York wine tour transportation. Wine tours are popular, and availability can be limited, especially during the peak season. Contact Limo Rental NYC, and let us help you plan your wine tour adventure.
Indulge in the New York Wine Scene
Experience the charm of New York's wine country in style and elegance with Limo Rental NYC. Our wine tour transportation services are designed to ensure you have a memorable and worry-free wine tasting experience. Contact us today to book your wine tour, and raise a glass to a day of indulgence, exploration, and sophistication. Cheers to an unforgettable vineyard adventure!
New York Wine
Tasting Tours
New York's wine culture is a well-kept secret waiting to be uncorked. When it comes to experiencing the diverse and delightful world of New York wines, Limo Rental NYC is your ultimate partner. Our New York Wine Tasting Tours offer an opportunity to explore the state's finest vineyards and wineries, all while enjoying the comfort and luxury of a private limousine. Sip, swirl, and savor as our chauffeurs navigate the scenic wine trails, ensuring your day is filled with unforgettable tastings, breathtaking views, and the ultimate in relaxation. For an exquisite and tasteful adventure, book your New York Wine Tasting Tour with Limo Rental NYC and elevate your wine experience to new heights. Cheers to discovering the hidden gems of New York's wine country!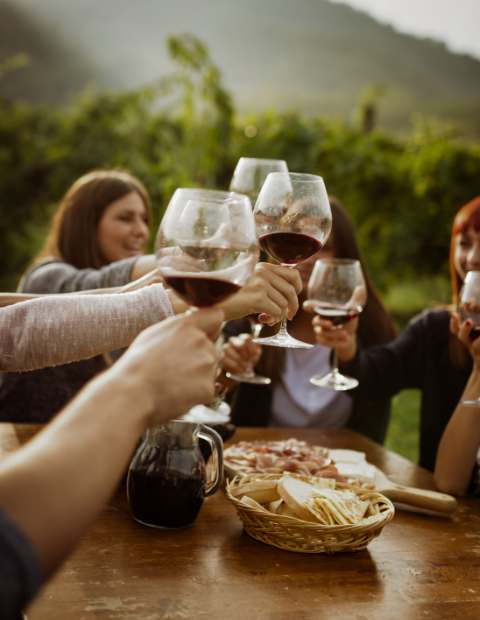 Experience the glamour and excitement of New York City's nightlife with limo rental NYC for a memorable and stress-free night on the town.
Other Transportation Services